✧・゚Welcome!・゚✧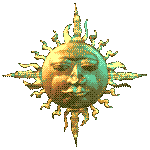 Hiya! I'm Azure!

I wanted to make a fun and cozy little spot on the internet to post about whatever; from interests, to game progress, to sharing things i've found! Updates will be slow as I'm pretty new to coding, but so far I'm having a bunch of fun with it! I hope you have fun exploring this site in the meantime.
Some pages may have their own music players, and i'm not sure how to prevent the main page's player from carrying over to other pages, so I reccomend just refreshing new pages or opening them in new tabs for now!
Thank you for visiting, and have a good night!

✧・゚To-Do List・゚✧

This is all heavily in progress so it might look weird for a while!
Priority; finish main page
Next; About page
Notes; Shiny hunting page is live but unfinished